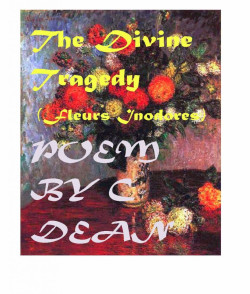 PREFACE
Into the wilderness Dante found himself ast didst the Green Knight in darkest night
be these wilds
be the it
or a transcendental ego or
be it be the Ālayavijñāna Ahh found I this contemplating to reality relating be reality what the mind imposes on sense impressions is reality naught but projections or be reality naught but vijñapti-mātra on this quandary didst I contemplate but then what is this I or be there no I of I so inward went I in search of ????
Title
The Divine
Tragedy
(Fleurs Inodores)
POEM BY C
DEAN
Author
Dean, Colin Leslie
Published
Gamahucher Press, West Geelong, Vic, 2020
Pages
21
Subject
Poetry
ISBN
9781876347139
Download